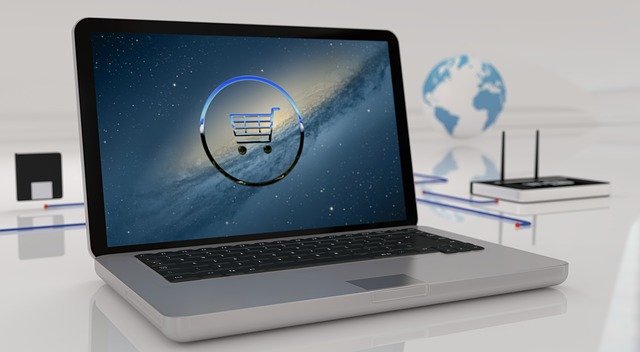 E-commerce businesses have really benefited from expanded internet connectivity, which has allowed retailers and small enterprises to reach their customers and deliver their goods efficiently.
The growth and success of online shopping have directed a significant number of customers to do their shopping through websites rather than brick-and-mortar shopping facilities. Internet-based trading platforms have made it possible for businesses to sell to a large, diverse group of customers in terms of their age, population, and location.
However, one of the more vital objectives of any e-commerce company is to provide the utmost customer satisfaction and fulfillment, which goes beyond the mere delivery or storage of customer goods. This is achieved through the use of fulfillment centers, which are similar to self-storage facilities like Blue Box Storage. We have written this blog post to show the benefits of our product fulfillment services in your e-commerce company.
The Meaning of E-commerce Fulfillment
E-commerce fulfilment is a key part of any business not big on using a physical store to sell its goods. E-commerce fulfilment covers all the processes involved in the delivery of goods to the customer. Nonetheless, e-commerce fulfillment is not like ordinary courier services as it involves a larger scope of services. The products must be collected, packed, and stored safely until the time they are shipped and delivered to the customer.
Ordinary fulfillment centers take care of these tasks by themselves, only requiring you to store the inventory, bill the product, and ready it for the hand-over. At this point, you lack access to the storage facilities and you cannot control most of the processes involved before the product reaches the customer. Fortunately, our storage facility provides the e-commerce fulfillment you need; you can regulate how goods are handled to fit what you want and reap maximum benefits.
The Benefits of E-commerce Fulfillment
You are relieved of the burden of seeking specific types of warehousing space and courier services.
To put it into perspective, assume you avoid using e-commerce fulfillment. You have to look for suitable warehousing and courier services to coordinate the logistics, which is likely to increase product distribution costs, especially when dealing with a company with a high markup. In addition, if you opt for a single fulfillment service, you will be forced to pay storage charges for your stock.
On the other hand, choosing our storage services that provide e-commerce fulfillment means you get to store all your stock in one place before you ship it. Also, we assist by packing and delivering your products, thereby handling the logistics for you.
We Provide Flexible Storage Units And Payment Options.
E-commerce fulfillment enables customers to choose the ideal size of unit they require, which has proved extremely helpful to a diverse customer base. We offer customers different unit sizes in the same storage facility. This is because customers can take up extra space or scale back according to their needs without having to move to another storage building.
That way, we eliminate the need to look for extra warehousing space, commit to another agreement, and move your goods to the new facility. We also offer customers a monthly or yearly payment scheme so they can select the best payment method according to their financial position.
Your Stock Is Stored Safely In Temperature-Controlled Storage Units
Temperature control is always a key consideration when looking for suitable storage facilities for your products, including business stock that is already packed and ready for dispatch. Under ordinary warehousing conditions, temperatures are bound to vary from time to time and may affect the quality of the stored products. For instance, hot conditions may cause melting or the products to go bad. Humid conditions may cause rotting or the growth of mold and bacteria.
Our storage facilities have climate regulation capabilities, keeping internal humidity and temperature levels at the required levels at all times. That way, your stock remains stored in safe conditions for the entire storage period.