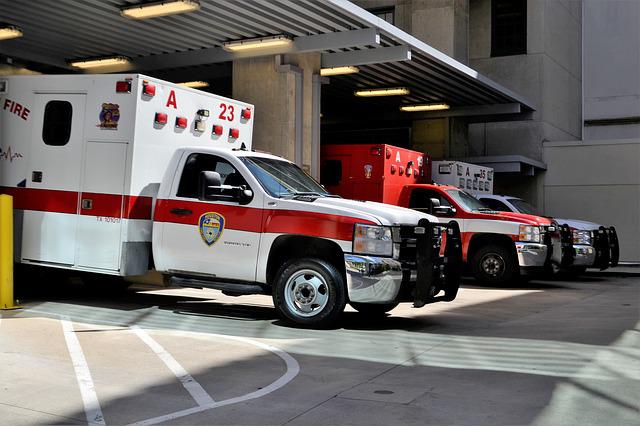 A team of paramedics consists of two persons including an ambulance technician and an emergency medical technician or emergency care assistant to support the operation. But there are instances where a paramedic could be working on his/her own. He or she might not be working out of an ambulance but travelling by motorcycle or an emergency response car to reach the patient in need.
There are also instances where paramedics use an air ambulance helicopter to visit patients in a faraway area. Today, there is an increasing demand for paramedics to treat patients at home so that the patient doesn't have to go to a hospital unless it's necessary. This helps reduce the demand for resources. This article provides information on what to expect as a paramedic.
A veteran career specialist at "Health Careers" Alan Simmons says that a paramedic with extra training and experience has the right skill set to perform many things they could not do a few years ago. For example, a professional paramedic can now refer his/her patients to social care services while directly admitting patients to specialist units. They can also carry out certain tests like urine tests and administer medication after interpreting the results. As a paramedic, you could be working in various situations that may require paramedics, such as being first aid providers for events.
Personal Characteristics Of A Paramedic
A professional paramedic should have a number of personal characteristics to become effective at what they do. Some of these characteristics include:
Maintain his/her calm when a situation becomes chaotic
Process key information quickly during an emergency situation – even if it seems chaotic
Work by him/herself or as a part of a team
Be confident as a paramedic and be able to reassure the patient and his/her caregivers
Follow work procedures carefully and quickly
Carry on with his/her work even when other people around him/her are emotional or aggressive
Prepare to deal with unpredictable or unknown situations
Common Skills Expected Of A Paramedic
A paramedic needs to possess certain skills to deal with people, drive an ambulance, and get to the location as quickly as possible. Here are some skills expected of a paramedic:
Listening skills
Organizational skills
Driving skills
Competency in using machinery and equipment
Top Tip – Remember these skills when you are writing your personal statement or preparing for an interview.
Think about how the voluntary work you have completed will help you when you are at the interview. If you don't mention these skills in the application, your application may not be considered further.
How To Become A Paramedic?
You should be registered with the Health Care Professions Council (HCPC) to become a paramedic. In fact, you will need a Paramedic Bachelor Degree with honours to be eligible for registration.
Paramedic Education And Qualifications
You should have a BSc (Paramedic Science & Practice) full-time degree at a recognized university to become a paramedic. In fact, all universities will have their own entry requirements for such a degree. Hence, you should check with the university before you apply for the course. Today, you may be able to apply for a Paramedic Diploma in Higher Education (as of March 2019), but this course will be phased out and you will no longer be eligible to register as a paramedic professional with the HCPC after the year 2024.
The College of Paramedics states that you will only be eligible to register with the HCPC after autumn 2024 if you have one of the following:
BSc Paramedic Science & Practice Degree – you can register with the Health & Care Professions Council.
Paramedic Degree Apprenticeship – In fact, this apprentice standard is quite new.
Also, you may find it impossible to work your way up from a different job without holding a Paramedic Science & Practice Degree.