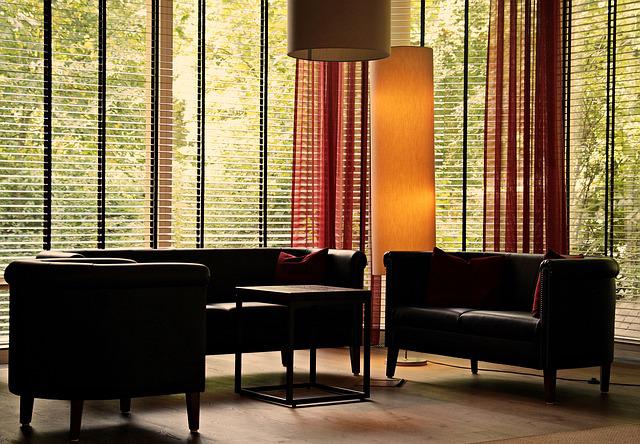 If you are looking to improve the look and feel of any part of your home, consider starting with the windows, as they are an important element of any house. One of the fastest and easiest ways of spicing up a bland-looking house is through the use of blinds, such as waterproof pergola blinds. You can take advantage of the many different options and styles of blinds to spruce up the look of your home. In addition to enhancing the aesthetic appearance of your home, blinds also have a variety of advantages. Read on to find out the reasons why you should think about using blinds to decorate your house.
Window Blinds Are Strong And Durable
Thanks to their strength and durability, window blinds are considered to be more useful than other alternatives. For instance, it is hard to clean drapes and curtains, especially considering that they are easily damaged by water. For spaces known to have a lot of moisture, like bathrooms and kitchens, shades or blinds are seen as a better fit. For easy cleaning and to prevent water damage, most blinds come with a waterproof seal. As such, mold – which normally grows in areas with a lot of moisture – is unable to grow and spread over blinds. Since gravity helps in the removal of water and dirt, vertical blinds can be cleaned easily.
Window Blinds Provide Enhanced Privacy Levels
Blinds provide complete privacy – one of their most endearing benefits. To create complete privacy, duette blinds the drapery hanging, and a sheer hanging is designed to allow daylight to pass through. Regardless of how hard you try, it is not possible for you or anyone else to see through these blinds. As such, these blinds provide complete privacy.
Window Blinds Reduce Direct Exposure To Damaging Sunrays/Sunlight
The sun's rays are magnified whenever they pass through glass. These rays can have seriously damaging effects, in addition to increasing the temperature of indoor spaces to uncomfortable levels. The appearance of upholstered furniture, such as sofas and chairs, can be severely damaged due to extended direct exposure to these rays. Window blinds can be used to block, reduce or even reflect the sun's rays. This can end up saving you money and ensuring that your furniture lasts longer by reducing damage caused by sun rays.
The use of window blinds can also have health benefits. You can reduce the cases and intensity of eyestrain, and related migraines by minimizing sunlight. You can watch TV or read without straining your eyes when blinds use blinds.
Window Blinds Provide Enhanced Energy Efficiency
You can reduce your monthly electricity bill and improve the energy efficiency of your home by using blinds. The amount of heat coming into your home from the outside can be significantly reduced by blocking sun rays. This can help reduce the amount of energy devoted to cooling your home during summer. During the cold season, blinds can help keep your home warm and prevent heat loss, by acting as an insulator. As a result, your heating and energy costs will be much lower.
Window Blinds Are Reasonably Priced
Blinds can make a room look richer and more stylish. Enhancing the look and appeal of your windows and walls is easier and more affordable when using blinds. These useful accessories come in a wide selection of designs, colors, and prices. it is easy to find blinds that match your preferences and your home's décor. More importantly, you don't have to break the bank or your budget, when buying blinds as they are widely available in the market. You can find blinds that match your home's décor – whether traditional or contemporary.